Sold Out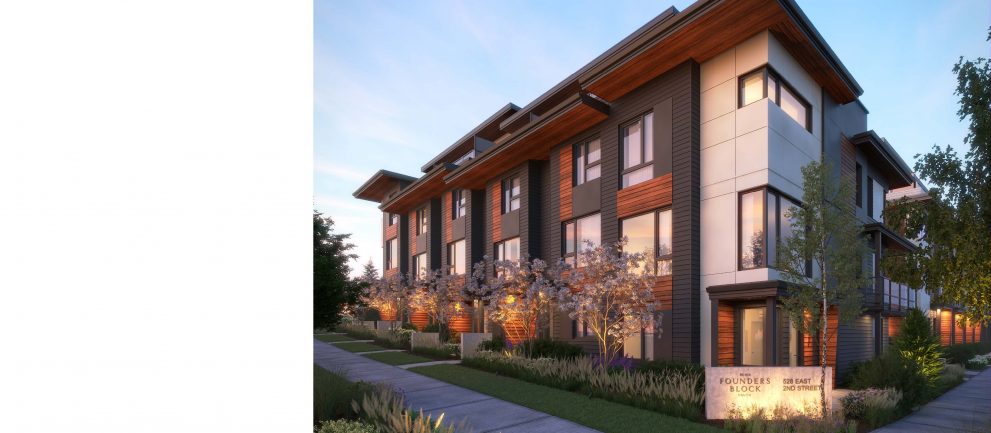 Striking Architecture
Founders Block South finds its niche in Mooyville's quieter side. These three to four bedroom + den townhomes, some featuring lock-off suites, create a community with Founders Block North, connected by a beautifully landscaped lane and defined by lushly planted courtyards. These move-in ready homes are North Shore-inspired, with clean lines, rich exteriors and wood accents. It's a lifestyle that gives you the versatility to live peacefully, yet close to it all.
West Coast Style
Expansive Family Homes
From the outside in, homes at Founders Block South are designed to work with and for you. Spacious and open-concept, these homes range from 1,974 to 2,214 sq. ft. and are designed for families to grow into, not out of. Scandinavian-inspired interiors, two expertly-curated colour schemes, integrated appliances, and engineered hardwood flooring, set Founders Block South apart. As one of the first wood-framed townhome communities to achieve the highest tier of the province's energy code, homeowners will enjoy healthier, quieter living spaces and reduced energy costs.
Designed for Smarter living