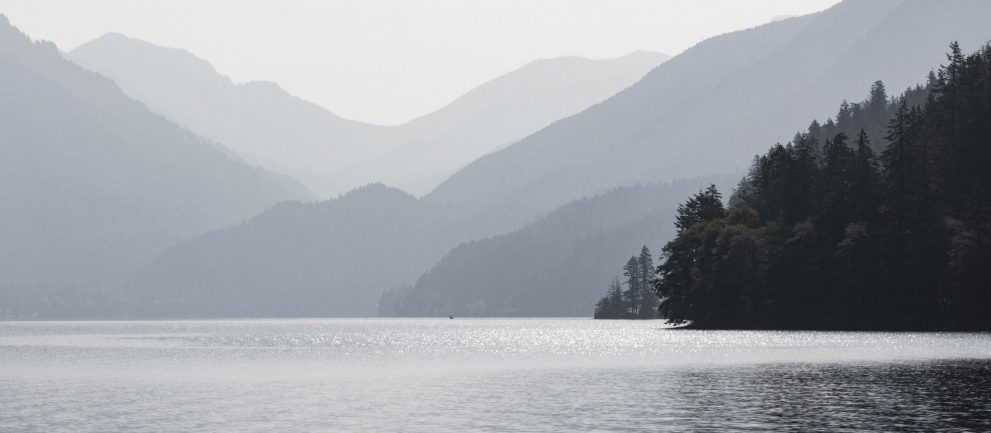 We're proud of our roots.
There's just something about North Vancouver. Maybe it's the mountains ascending above. Or the forests with winding trails canopied by trees. Or the stunning body of water bordering the southern edge. This area of the Lower Mainland is quintessentially West Coast. But there's something more – something intangible – that makes North Vancouver so special. It's a feeling.
Adventure. Endurance. Community.
This feeling spans from Capilano River all the way to Indian Arm, across both a city and a district municipality. And it lives within all residents – even if you move away, North Vancouver is part of who you are.
Eric Carlson, Anthem's founder and CEO, grew up in North Vancouver. His ties to the North Shore began in 1922, when his grandparents emigrated from Sweden. Back then, most of the area was forested – people built their own homes by hand with the help of neighbours and friends, as Eric's father and grandfather did.
As a boy, Eric's father, Einar, lived like a pioneer, exploring the wilderness, led by his imagination. Not much changed once Eric arrived. He followed in his father's adventurous footsteps – skiing Grouse, swimming Lynn Canyon, playing baseball with Forest Hills. He married his high school sweetheart, Karen, who also grew up in North Vancouver. The essence of North Vancouver runs in Eric's blood and remains a large part of his life – his children, grandchildren, parents and extended family are still there.
"There is pride amongst people from the North Shore," explains Eric. "We want to share the culture with everyone yet maintain our sense of community."
It's with this respect, vision and love that we set out to grow and develop in North Vancouver. We honour the diversity of the community and recognize we are amid a housing shortage across Greater Vancouver. At Anthem, we are focused and committed to building housing for everyone, including rental, affordable rental, social housing, single family, mixed use, townhomes, stacked townhomes and both low-rise and high-rise condos.
Beyond building homes, we endeavour to preserve green spaces, play a positive role in the community and encourage connection to bring people, ideas and places closer together. Through Anthem's integrated and bold culture, we design and create real estate that works – for our homeowners, renters, neighbours, community, partners and everyone on the Anthem team.
We proudly honour North Vancouver's legacy of adventure, endurance and community.
We are Growing Places.
Founded in 1991, Anthem is a team of 400 people driven by creativity, passion and direct communication.  Anthem and Anthem United have invested in, developed or managed – alone or in partnership – more than 270 residential, commercial and retail projects across western North America.
Our growing residential portfolio includes 15,000 homes that are complete, in design or under construction, from master planned mixed use residential and multifamily, to townhome and single family communities.
We own, co-own, manage or have previously owned over 8 million square feet of retail, industrial, residential rental and office space across western North America.  We have developed more than 60 communities across 6,100 acres of land in Alberta, British Columbia and California.
Anthem is a real estate development, investment and management company that strives, solves and evolves to create better spaces and stronger communities.
We are Growing Places.